Edison And Ford Winter Estates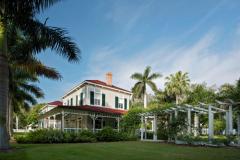 These estates feature changing special exhibits that explain the history and innovations of Thomas Edison and Henry Ford.
Nine National Register Historic buildings as well as the Botanical and Research Gardens. The historic research and contemporary gardens consist of approximately 20 acres of lush tropical botanical gardens, 500 unique plants, flowers and trees, including 4 champion trees, federal C.I.T.E.S. orchid program and propagation greenhouse and nursery. The Estates are ADA accessible and wheelchairs are available. Parking for 400 vehicles and buses.