Frederick County Public Libraries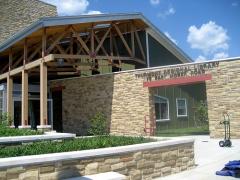 Frederick County Libraries runs a bookmobile, and has branches in Point of Rocks, Brunswick, Frederick, Emmitsburg, Middletown, Thurmont, Urbana and Walkersville.
Frederick County Public Libraries believes that a free and accessible Public Library is fundamental to a democratic society. The Public Library will provide facilities and an environment which connects people to ideas, experiences and information. The Public Library will meet the current and changing information needs of the community.
It is the function of the Frederick County Public Libraries to provide materials for all citizens, and all ages, from preschool through maturity.  As many subject fields as possible are provided; limitations are those of budget.
Thousands of new books are published annually; the variety of audio-visual materials increases rapidly.  The FCPL budget provides for the purchase of a limited number of new titles and the processing, housing and maintenance of a limited amount of material, new or old.  FCPL's selection is based upon principles rather than personal opinion, reason rather than prejudice, and judgment rather than censorship.