Greenbrier Historical Society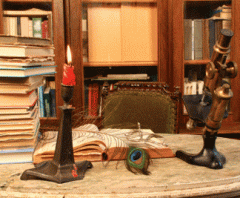 Greenbrier Historical Society is dedicated to community enrichment through the education and preservation of the history and culture of the Greenbrier area. The Archives & Library of the Greenbrier Historical Society, located within the North House Museum, contain a rich variety of materials for both the genealogist and the student of Greenbrier County history. A wealth of materials is available to the researcher, including many rare records and documents that are unavailable
anywhere else.
The collection of books contains copies of county histories, not only of Greenbrier County, but also of surrounding counties in West Virginia and Virginia, various family histories, works by West Virginia authors, collections of scholarly journals, a complete set of The War of the Rebellion: A Compilation of the Official Records of the Union and Confederate Armies, and many other books of interest. The manuscript collection has documents dating back to the eighteenth century, and includes a letter by Thomas Jefferson, Civil War letters, the papers of various local families, and much else. This collection includes letters, family histories, photographs, books, and documents dating as far back as the early 1700s. The Archives also contain the complete editions of The Journal of the Greenbrier Historical Society, published since the incorporation of the Society in 1963. The Journal contains published articles, historical accounts, and genealogical records for the Greenbrier area.