Hippodrome State Theatre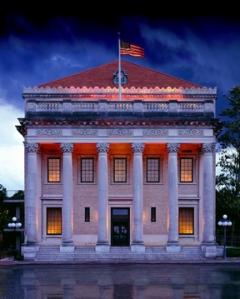 The Hippodrome State Theatre, founded in 1972 by local actors, is a major performing arts venue in downtown Gainesville. Drawing over 4 million patrons since its founding, "the Hipp" conducts over 300 performances per year. After performing in converted shops and warehouses, "the Hipp" moved to its current location in 1979.
The building, a sterling example of Palladium Classical Revival architechture, has stood since 1911, originally serving as a Post Office and the Federal District courthouse for the Northern District of Florida. The building was added to the National Register for Historic Places in 1979.