Historic Arkansas Museum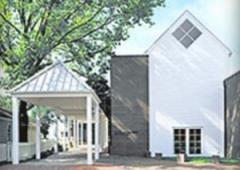 The Historic Arkansas Museum is a historic-site museum of Arkansas' frontier days. Five pre-Civil War houses, on their original block, are restored to antebellum appearances, educating visitors about life pre-Civil War in Arkansas. Guided tours of the historic houses encounter actors portraying original residents, making it easy to step back in time and learn about the history of Arkansas.
The Historic Arkansas Museum center features the museum's outstanding collection of Arkansas-made decorative, mechanical, and fine arts objects in six galleries. Visitors will also find a wonderful museum store, living history theater, and an educational area. The mission of this history and historic site museum is to communicate the early history of Arkansas and its creative legacy through preserving, interpreting, and presenting stories and collections for the education and enjoyment of the people we serve.