Historical Society Of Long Beach Museum & Research Center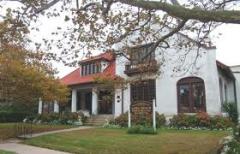 The historical society's main offices provide rotating exhibits and archives to promote the heritage of Long Beach.
The Historical Society of Long Beach preserves the past for the future, connecting people to history and to the place they live. We help develop an inclusive community narrative that gives residents a greater understanding of their role in the story of their neighborhood, the City, and the larger world. Through our programs, exhibitions, collections, and lectures we engage the community in thinking about what makes Long Beach unique.