Minnetrista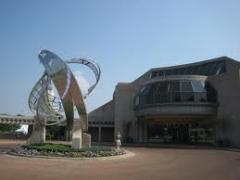 Minnetrista's 40-acre campus includes beautiful gardens, a modern museum facility, an historic home, Nature Area, numerous sculptures, and a portion of the White River Greenway.
Minnetrista is a museum and cultural center that serves the people of East Central Indiana. Minnetrista offers exhibits and programs for children, families, adults, scouts, teachers and students that focus on nature, history, gardens, and art.
Minnetrista has more than 15,000 objects in its museum collection, including artifacts and archival materials such as photographs, diaries, clothing, quilts, furniture, locally manufactured products, and much more.