Montgomery County Historical Society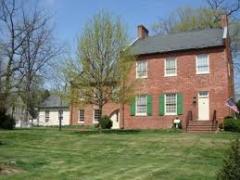 The Montgomery County Historical Society uses its historic buildings, collections and educational programs to provide for the county's residents to find a common ground through history.
The Montgomery County Historical Society's artifact collections consist of over 10,000 objects, encompassing the history of our county from the pre-contact era to the present day.  Our collections include textiles, household goods, toys and recreational items, weapons, agricultural and industrial tools, furniture and decorative arts, and many other items, all of which help to tell the story of everyday life in Montgomery County.  We also have a large collection of 19th and early 20th century medical tools and books related to the Stonestreet Museum of 19th Century Medicine on our Rockville campus.