Museum Of Mobile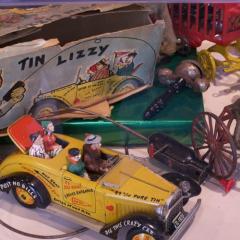 This museum interprets the history of the Mobile Bay Area and Southwestern Alabama.
Explore 300 years of Mobile history and material culture in the 1857 National Landmark building, the Southern Market/Old City Hall. Visit the museum and learn about the life and times of a great Gulf Coast City. Don't miss the exciting changing exhibition galleries, the hands-on Discovery Room and the museum's store, The Shop in the Southern Market.
A modern museum housed in the Southern Market/Old City Hall National Historic Landmark, the Museum of Mobile is a visual masterpiece that provides an unparalleled museum experience.