National Atomic Museum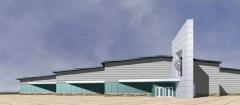 The Museum is America's resource for nuclear history and science. It presents exhibits and quality educational programs that convey the diversity of individuals and events that shape the historical and technical context of the nuclear age.
Visitors can explore how nuclear science continues to influence our world. The museum strives to present through permanent and changing exhibits and displays the diverse applications of nuclear energy and its pioneers.