Penacook Historical Society & Nathaniel Rolfe House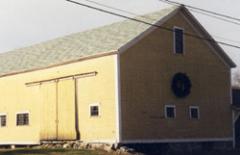 The Penacook Historical Society was organized in 1995 to foster appreciation for the history of the village and vicinity of Penacook, New Hampshire.
Regular membership meetings are held on the second Wednesday of the month (except December, July, and August) at the historic 1834 Rolfe House in Penacook at 11 Penacook Street. Meetings begin with a potluck supper at 6:00 p.m., followed by a program at 7:00 p.m. and reports from officers and directors.