Powers Museum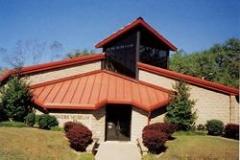 The museum has fostered the study of Carthage history through use of its archives and reference library, by providing educational programming on-site and off-site, and by producing cooperative community events such as Chautauqua.
The museum was created by the generosity of lifelong Carthaginian Marian Powers Winchester. At her death in 1981, Mrs. Winchester left a bequest to the City of Carthage "for the establishment and operation of a museum for the citizens of Carthage and the surrounding area." She requested the museum's name honor her parents Dr. Everett Powers (1869–1954) and Marian Wright Powers (1880–1969).
In addition to the original museum collection left by the Winchester estate, the museum accepts donations of artifacts and archival pieces related to the history of Carthage and her citizens in order to expand the founding collection.