South Boston Halifax County Museum Of Fine Arts And History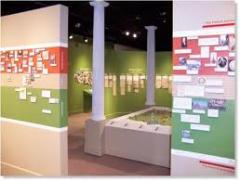 This museum tells the story of South Boston, Halifax County, and Southside Virginia through local history artifacts.
The museum's exhibits include Civil War Artifacts, Glassware, Hummels, Indian Artifacts, Military Uniforms, and Collections from Halifax County founding families. Exhibits are changed in the Main Gallery each month to reflect different aspects of the history and art of Southside Virginia.