St. Petersburg Museum Of History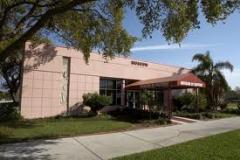 This local museum explores the history of the St. Petersburg area and the Pinellas Peninsula.
In addition to the local history exhibits, the museum maintains a collection of over 32,000 artifacts, an archive of over 8,000 historic photos and 5,000 documents. Special educational programs are presented periodically and group tours of the exhibits are available upon request. Research available for a small fee. A new Artifact Study Lab will enable staff and researchers to identify, preserve, and conserve artifacts related to local history. The lab includes special equipment for this purpose. The new Learning Center and Laboratory offers facilities for use by local schools in teaching local heritage.