State Museum Of Pennsylvania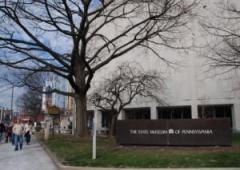 This museum details all aspects of the history of the Commonwealth of Pennsylvania.
With 315,000 visitors a year, the museum attracts more visitors than any Pennsylvania tourist attraction except Gettysburg. Pennsylvania's history comes alive at the museum, which has both permanent and temporary exhibitions, notably its Civil War exhibit, which is renowned as one of the best in the country.