Upcountry History Museum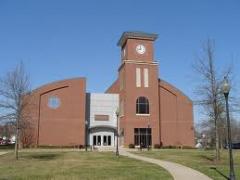 This museum offers numerous ways to engage the local community in their history, such as oral history programs, lectures, and exhibits.
The Upcountry History Museum opened in January 2007 at Heritage Green in Greenville, SC and has quickly become a popular Greenville attraction. It is the mission of the museum to promote, present, and preserve the history of Upcountry South Carolina through education, research, and service. The Upcountry of South Carolina is defined by 15 counties, including Oconee, Pickens, Greenville, Spartanburg, Cherokee, York, Anderson, Laurens, Union, Chester, Abbeville, McCormick, Greenwood, Edgefield, and Newberry. Its identity as Upcountry distinguishes the region from South Carolina's Low Country, as does its rich heritage and culture, which began as an Indian frontier and continues today as a political and economic hub identified as the Upstate.