Virginia Museum Of Fine Arts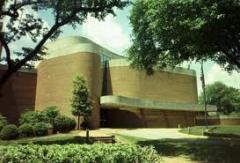 The museum houses an outstanding art collection that spans over 6000 years.
The Virginia Museum of Fine Arts houses a remarkable permanent collection of more than twenty thousand works of art from almost every major world culture. Some of the special features of the exhibits include French Impressionism, Post-Impressionism; Art Nouveau, Arts & Crafts, Art Deco and Modern Decorative Arts; Modern and Contemporary art; Russian imperial Easter eggs by Faberge; English silver; European and American painting masterpieces; Ancient, Classical, and Egyptian art; and one of the world's leading collections of the art of India, Nepal, and Tibet.