William Whitley House State Historic House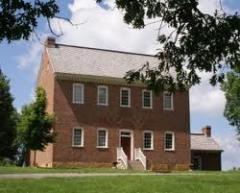 Kentucky pioneers William and Esther Whitley settled on this site in 1794 and built Kentucky's first brick home as a bulwark against Indian raids. Known as the "Guardian of Wilderness Road," the house hosted famous explorers Daniel Boone and George Rogers Clark.
Twenty-five minute guided tours of the family home lead through the bedrooms, dining room, and the secret staircase that served as a hiding spot. Artifacts on display include William's long rifle and Esther's textiles.