Woodrow Wilson House And Museum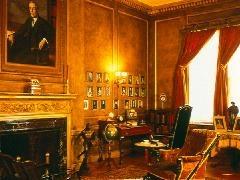 The Manse house museum comes to life through period furnishings, the Wilsons' household belongings, and guided interpretation. A charming 1933 boxwood garden, a restoration project of the Garden Club of Virginia, is available for visitors to tour through.
The Woodrow Wilson Presidential Library houses a unique collection of Woodrow Wilson materials from during and immediately after his life, including many works by those who knew him best such as Edith Bolling Wilson, John Randolph Bolling, Stockton Axson, and his daughter Eleanor.